A comprehensive security suite for Android - keeping your data, communications, and browsing, private and secure.
Demonstrates
RSA and AES encryption
PGP
Smartwatch integration
Cross platform / cross device data synchronization
Web page integration
Email integration
NFC
QR code generation and scanning
Fingerprint sensor
Secure web login
Anonymous browsing
Encrypted media capture and playback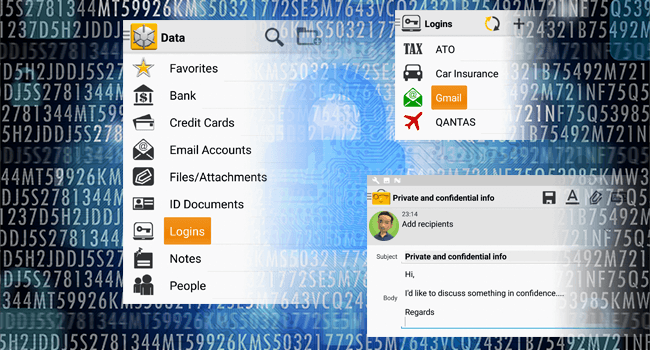 Video Safe
Download, import or record videos. Hide securely encrypted yet easily accessible.
Data Vault

Keep your sensitive data like passwords, PINs, credit card numbers, and notes securely encrypted on your phone or tablet.
Keypa - Data Safe and Messenger

Synced Data Safe, Web Browser and Messenger. AES-256 & RSA end-to-end encryption
Tree Data

Organise your data hierarchically structured as a data tree. All data is kept secure using AES-256 encryption.